Pantry Moths & clothes moths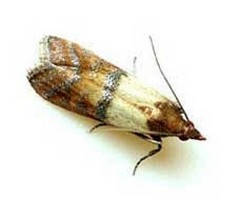 Pantry Moths are commonly found in the kitchen feeding on grains like flour and cereals. but of course some types of Moths also feed on clothing and many natural fibers,materials of animal origin. These include woolen rugs and clothing, hair, fur, feathers, taxidermy mounts and felt.
PHONE NOW AND GET OUR GST FREE DEAL OFF YOUR FIRST TREATMENT
How to get rid of pantry moths in your home
To get rid of pantry moths for a sustained period, and deter re-infestations you need to have a professional job done, this will include fogging most areas of your home and specifically the pantry and or wardrobes and setting pheromone traps.